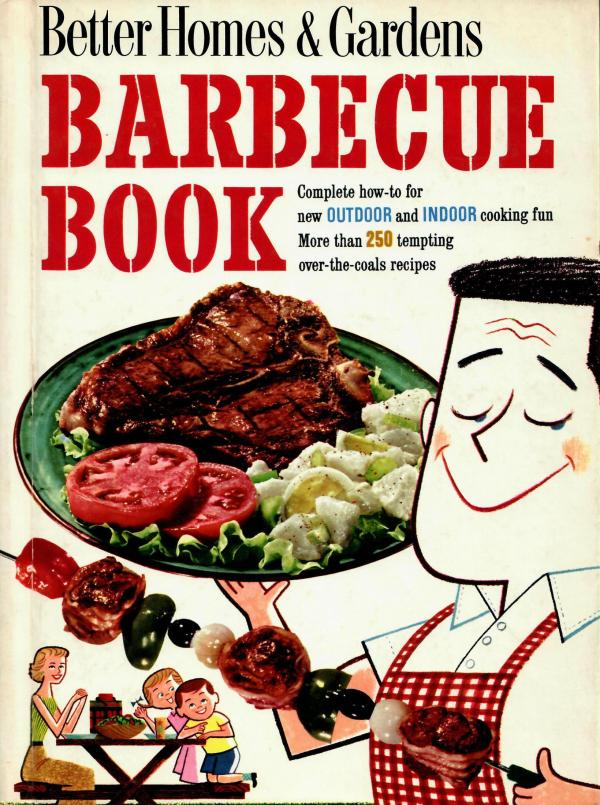 The Better Homes and Gardens Barbeque Book was first published in 1956.  
The first edition, fifth printing in 1959 is identical to the 1956 publication, other than the cover.  The original publication had a blue cover, with a simple image and a dust jacket, the 1958 copy features the cartoonish chef with the shishkabob printed on the front cover, as featured at the top of this article.  Here is a picture of the original 1956 publication, sorry the original dust jacket is missing. 
Better Homes and Gardens revamped its Barbecue Book in 1965 with a different cover and updated content.  Pictured here is the fifth printing of the 1965 version.